Hydrogeology and Hydrogeochemistry of Granite Springs Valley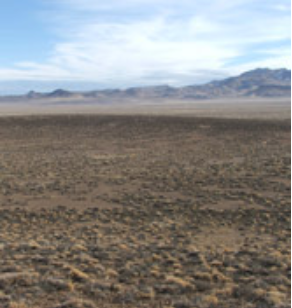 InterFlow Hydrology was retained by C-Punch Ranch LLC to provide a hydrogeologic reconnaissance of Granite Springs Valley in Pershing and Churchill Counties, Nevada. The study was initiated due to a request to appropriate additional groundwater rights based on an interpretation of higher perennial yield by an applicant, which sought to export water from the basin.
InterFlow Hydrology, and its associates provided geologic mapping, water budget analysis, structural interpretations, potentiometric water level mapping, and a detailed spring and groundwater chemistry evaluation. As a result of the study, hydrogeologic and hydrochemical evidence were presented before the Nevada State Engineer that indicated that the previously established perennial yield was reasonable, and furthermore isotopic data from groundwater within the central part of the basin indicated very old recharge, perhaps Pleistocene age groundwater, suggesting that the basin was unlikely to receive the large amounts of groundwater recharge claimed by the applicants.
InterFlow Hydrology continues to provide hydrogeologic services to the C-Punch Ranch, including design and testing of six new irrigation wells, operation of a long-term water level monitoring network, and operation and maintenance of a intermediate to high altitude precipitation gage network.